Jordan Luftig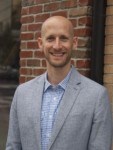 With one month before the fourth Integral Theory Conference gets underway, I have to say that the public's perception of ITC 2015 probably falls short of the amazing reality we have in store for conference participants. We don't have the requisite marketing and social media muscle at MetaIntegral Foundation, or through our new conference partner at Sonoma State University (SSU), The HUB: An Integral Center for Diversity, Vitality, and Creativity. As a result, folks may not know that we haven't just maintained the elements that made the ITCs in 2008, 2010, and 2013 a great event and experience; we've improved upon them. What's more, we've added significant new elements to the conference design.
As a conference organizing team, we've held two main intentions over the last year of planning that have guided our redesign and roll out of the event. The first is community building — it's precious to gather 400+ integrally informed academics and professionals in one place, so we've kept a laser focus on refreshing and up-leveling the cultural and interpersonal opportunities the gathering affords. Allow me to highlight three of the ways this focus is playing out and will make an impression on you if you join us in July.
Art Exhibition
On June 1, in the library art gallery of the Schulz Information Center on the SSU campus, the first international exhibition of Integral Visual Art opened. That's right! We curated a globally sourced art exhibit for the conference. Produced by head curator Michael Schwartz, with superb support from ITC associate organizer Elizabeth Kennedy, In the Spirit of Wholeness: Integral Art and its Enchantment Aesthetic features artists from the United States, Canada, Europe, South America, the Caribbean, and Asia-Australia. The exhibit will be open daily during ITC 2015.
Cultural Performances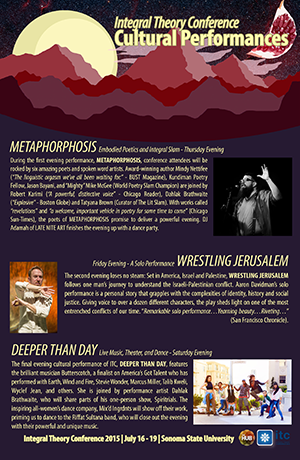 Every evening at the conference, talented artists and cultural performers will be on stage and will take you on a journey. Thursday is METAPHORPHOSIS — embodied poetics and integral slam with six award-winning poets and spoken word artists, followed by a DJ Dance Party. Friday is WRESTLING JERUSALEM — a solo performance and riveting display of integral consciousness and artistry in action. Saturday is DEEPER THAN DAY — live music, theater, and dance with the brilliant musician Butterscotch headlining. The brainchild of Mark Fabionar, director of The HUB and co-chair of ITC 2015, these evening cultural performances will be held in the Cooperage, an intimate performance venue and community space for dialogue, celebration, inquiry, and play. Click here for the juicy details!
Sauvignon Village
The Cooperage sits in the center of Sauvignon Village, a group of apartment suites that will house conference participants.We will truly make a village. Each suite has four bedrooms — each with its own bathroom — plus a shared living room, kitchen, and door to the outsi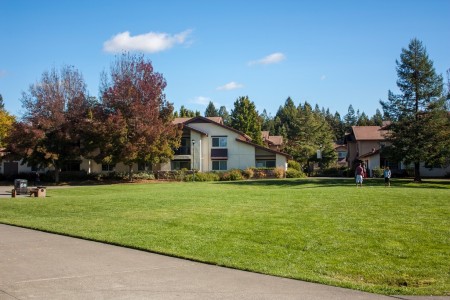 de. Two of the bedrooms have one bed; two have two beds. Six people are thus clustered into one suite, which is its own mini-community. ITC associate organizer Lisa Celentano is managing housing and she had the great idea to encourage folks to "get registered, get clustered." Conference attendees identify whom they want to cluster with and give their suite a catchy name. We're holding a contest for the best name, so I can't reveal them to you now. But they're fun and clever, and we've joked: Who wouldn't want to hang out with folks like the WE Space Crusaders or the Confederacy of Nondual Dunces? We want to know what it's like to get facilitated by the Developmental Divas!
The second intention we've held is for ITC to be more integrative in its design; more differentiated and integrated is a better way to put it. Designing for community building is obviously a big part of this intent. With respect to each individual's conference experience, so is balancing our academic commitments and our community's corresponding "embarrassment of riches" in the head with greater opportunity for activation of the heart and hara, which we'll all get through visual art, embodied performances, dancing, invocations, and more. Briefly, here are three additional ways ITC 2015 intends to be integrative.
Integral Impacts
When we selected the ITC 2015 theme, Integral Impacts, part of our thinking was to extend an invitation to presenters — and all conference goers — to not just engage but privilege questions and insights around practice and application, as a complement to our underlying thematic focus and strength in (meta) theory. Of course, we also believe the field of Integral Theory has matured to the point of being primed for inquiry and discourse around impact. I might add, at MetaIntegral Foundation we now have eight grantees, each with an exceptional integral project, all of which we'll share with you during Saturday's Impact Showcase.
Daily Rhythms
We redesigned the four-day event with an optimal daily rhythm in mind, moving our three keynote presentations to the mornings when we're all fresh; taking solace in and putting a few twists on our strong-as-ever schedule of daytime presenters; and making every night a dynamic and festive occasion with the aforementioned cultural performances.
Democracy 3D Panels
Is it safe to say that integral scholar-practitioners are biased against taking sides? What would happen and what could we learn if we were given "permission to be partial"? Inspired by Intelligence Squared U.S. Debates, for ITC 2015 I created a new panel format called Democracy 3D. The central element of a Democracy 3D panel is a sharply framed motion — e.g., integral culture has to abandon its spirituality to have a mainstream impact — around which two teams on opposing sides Debate and Dialogue their way to a Denouement. The integrative impulse is suspended at the outset and teams have said permission. It's a counterintuitive experiment that is generating a lot of excitement. We're running five panels in this format (and 11 panels overall) — check the daytime schedule for all the motions and join us!
This is my fourth time organizing the Integral Theory Conference and my personal intention for this go-round is to experience more joy and less stress, to see more of the conference proceedings, to enjoy more quality time with my friends and colleagues. It's in keeping with this spirit that I've already acknowledged a few of my fellow ITC organizers (i.e., Elizabeth Kennedy, Mark Fabionar, Lisa Celentano) and that I will now acknowledge the rest of the team. We have an extraordinary core team for which I am deeply grateful, and I hope you get to connect with them next month.
Most of you know the prolific force that is Sean Esbjörn-Hargens, founder and president of MetaIntegral Foundation, ITC co-founder (with Mark Forman) and co-chair of the 2015 conference; Molly Morgan, co-lead organizer (with me) is a force in her own right and an incredibly gifted event planning pro; Jennifer LeBrett, associate organizer, is also the Development Director of MetaIntegral Foundation and she's almost single-handedly elevating the host organization's role and presence at the conference to a new level; Valerie Beltran and Jared Anderson, associate organizers, are leading the volunteer team (which will be 50 people strong) with a rare combination of grit and aplomb — these two are heaven sent; and so is our terrific international intern, Laura Mateu, who has temporarily relocated to the San Francisco Bay Area from Spain.
Thank you, Integral Leadership Review, for giving me an opportunity to share this note from the field — as we diligently prepare the field for a collective harvesting of seeds of impact. While it's impossible to encapsulate the intended goodness, truth, and beauty of an event of this magnitude, hopefully I've supplied a good enough taste of ITC 2015. So that now there's only one thing left for me to say to your readers:
Get registered! Then get ready for four days and three nights of integral living in California, with 400 kindred spirits in the heart of Wine Country!
Warmly,
Jordan Luftig
About the Author
Jordan Luftig is an accomplished strategist and movement-builder working to advance the new economy, social justice philanthropy, and healthy democracy. He has applied considerable talent and passion to a wide range of professional activities, including strategic grantmaking and fundraising; organizing international conferences and communities of practice; and teaching courses and publishing in higher education. The common denominator behind Jordan's work is developing leaders and communities. A native of Atlanta, Jordan attended Emory University where he earned a degree in business and captained the men's basketball team. He holds a master's degree in Integral Psychology from John F. Kennedy University and is a certified Integral Master Coach™. Jordan is a strategic advisor to MetaIntegral Foundation and he collaborates with the Mediators Foundation on their project to build a transpartisan movement. He is Vice Chair of the Bay Area chapter of Emerging Practitioners in Philanthropy and recently served as Manager of Impact and Development at BALLE.