Keith Bellamy
To read this in Japanese click here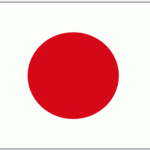 With over 30 years experience across a wide range of industry sectors, Keith Bellamy brings a wealth of experience to clients seeking to develop an understanding of the future for their Enterprise and to navigate a path towards desired objectives.
Keith's career has evolved through four very distinct stages, which uniquely position him to work with clients who recognize that modern business issues need creative and radical solutions. The stages of his career development are as follows:
Integral Futurist, Author and Coach (1998–present)

Working with a group of select clients, Keith has been applying his in-depth understanding of Integral Theory to help these clients gain unique insights into the challenges and opportunities facing their Enterprises and helping them to achieve significant advantages over their competitors through the unique perspectives made available.
Executive Management (1992–1998)

As a Senior Executive of one of the UK's largest banks, Keith gained first hand experience of not only leading a significant functional area of the bank but overseeing a transformation of a number of disparate individuals and departments into a cohesive team that delivered significant competitive advantage. Many of the approaches adopted at the time seemed completely counter-intuitive, yet with an integral retrospective were clearly the right thing to do.
Management Consultant (1982–1992)

Working with premier consulting houses such as Nolan, Norton & Company; and Coopers & Lybrand and also through his own consultancy practice, Keith worked with leading edge Enterprises in developing and implementing technology adoption programmes that gave significant competitive advantage to his clients. This period was one of personal transformation for Keith as he moved his focus from technology solutions to business opportunities.
Systems Development (1974–1982)

Working with leading edge Enterprises across a broad range of business sectors ranging from healthcare, to banking, to communications and many more, Keith was responsible for the design and implementation of major systems that were the catalyst that led to significant transformation and increased efficiency & effectiveness.