Brett Thomas
Read this in Japanese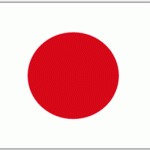 Brett Thomas is a co-founder of the Stagen Leadership Institute where he serves as Research and Development Director and the architect of internationally recognized Stagen "Integral Leadership Program" for corporate executives.
He also serves as Managing Director of the Integral Business and Leadership Center at Integral University.
As a faculty member and curriculum designer for Integral Institute, he co-created I-I's leadership and integral life practice seminars and two "Gold Star" integral practices: the "3-Body Practice" (Integral Kata) and "Focused Intensity Training" (F.I.T.).
Brett is a is a fifteen-year veteran of the human performance field having facilitated hundreds of workshops and developed dozens of custom training programs for corporations. He has logged more than 5,000 coaching hours supporting CEOs, executives and entrepreneurs.
Brett's specialties include:

leadership development
strategic alignment
high performance teamwork
individual peak performance
worldview-specific communication (skillful means)
innovation
change
integral practice design.
Email Brett Thomas at brett@integralpublishers.com