Mark Gilbert, Our Spiritual Evolution: Transcending the Third Dimension. Conscious Bridge Publishing, 2014.
Robert Brzezinski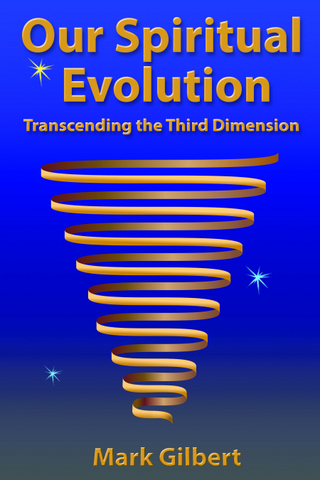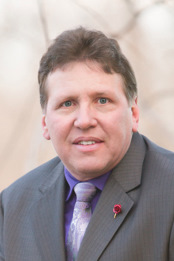 Mark Gilbert creates an easy to follow and comprehend experience of understanding our personal worldview and how that fulfills our mission on the planet. He states his premise quite clearly when he writes, "You and I are on a journey. Everyone is. We are on a spiritual, evolutionary journey. This book is about understanding that journey, how it plays a role in your life, and the role you play in its direction."
As a self proclaimed "Spiritual Evolutionist" I was immediately excited, and even more enticed when Mark solidified his position by stating, "Understanding life's meaning is what this book is all about." There is not much I enjoy more than gaining a deeper understanding of the meaning of life. I trust you will find similar benefits as I did by exploring Mark's logical insightful exploration of various worldviews, their connections and deeper meaning in the creation of a personal worldview that serves your evolution and growth.
As part of owning my personal biases, I want you to know that I have been inspired by Mark long before the opportunity to write this review. I have found his writing and professional mentorship of great importance along my personal journey of spiritual evolution. Mark Gilbert the author has inspired numerous aspects of my life. Rev. Mark Gilbert, the Religious Science minister, has also assisted me in innumerable ways. In the book, Mark does not try to hide his personal spiritual perspective and maintains that level of transparency as he shares his journey of evolving along an Integral and Spiral path into the heart of "second tier" living. He expertly weaves the writings of various authors into the text. Of special note are the references to Ernest Holmes, the founder of the Science of Mind philosophy. Here, those not familiar with Holmes will be introduced to this great author. Those who are already experienced with the Science of Mind will find that Mark adds a depth of interpretation to Ernest's writings that they will find useful in the creation or fine-tuning of their own personal cosmology.
In order to support his readers in entering into a greater exploration of their own potential transcendence from the third to fourth dimension Mark opens this book with a self-dialogue. The dialogue guides the reader through many of the most important and potentially confusing questions people face within a philosophical discussion of this magnitude. The dialogue quickly begins to explore the nature of consciousness, transcending into an exploration of how consciousness evolves, winding its way to considering how the practices of spiritual living serve our evolution and finding itself squarely in the heart of Spiral Dynamics. Throughout this dialogue Mark sets the foundations of a journey I trust serves each reader as they develop an evolutionary way of viewing life.
Before we explore the various philosophies, worldviews and technologies that come together in order to move to the fourth dimension Mark reminds us, "
What force can we imagine that seeks to pull us out from our sense of separation from one another and desires to connect us in our awareness with others? That force is love. Spirit embedded in us consciousness and love. It was love that placed us here in the third dimension. It is love that is calling us home.
Throughout this book I found a subtle and often silent call of love to return to the ONENESS, the Unity of life. And it all begins with the Big Bang. More accurately, it all begins with "Big History" which begins with the Big Bang. Big History is the current academically accepted representation of all known history, or at least our best estimations of what happened and when it happened across the span of almost 14 billion years.
An understanding of "Big History" leads to the question of the emergence of consciousness. "How can outer experiences, which enter our bodies through our senses, give rise to phenomenal experiences?" I trust you hear the classic mind-body problem or hard problem of consciousness inherent in Mark's question. Of all the philosophies Mark explores, this has always been the toughest for me to explain to others. Mark finds a wonderfully readable way of explaining the depth of the mind-body question. I found several examples and phrases that I will use when teaching others about this subject alone.
Add to that an exploration of Spiral Dynamics and I have suddenly found myself in a real page turner of a book. Mark expertly weaves these unique and unified theories into something much bigger than the sum of its parts. The addition of Spiral Dynamics to the reader's understanding evolves the lens through which we can see another level of understanding the Big History of Humanity. I believe the majority of those reading this review are not only familiar with the basic concept behind Spiral Dynamics but intimately involved with humanity's evolution from first to second tier living. For those individuals, this book's coverage of the topic will not be new, except for the connections Mark makes between the topic and Science of Mind. However, those not familiar with Spiral Dynamics will get a brief and accessible overview of the topic and the concept of worldviews. It is with the addition of Spiral Dynamics that Mark opens the door to consider humanity's eventual evolution from the third to the fourth dimension.
As we face the bigger evolutionary questions we are also asked to consider what activities and tools will be necessary for our own "Personal Conscious Evolution." Mark provides an extensive list of actionable behaviors and tools to serve our personal journey of life. He lays before us a blueprint of ideas and processes that guide each to the experience of transcending our current reality as we step into the "higher and greater life that awaits."
About the Author
Rev. Robert Brzezinski holds a Masters in Consciousness Studies and is a lifelong student of Transformational Leadership. His passion for the emerging Interspiritual Age, coupled with a thorough study of Integral theory serves Robert well in the creation of an authentic spiritual community He recently founded the Center for Spiritual Living Boulder in Boulder Colorado and serves as their Senior Minister and Spiritual Director.
His passions include his growing up with his family, skiing, and mountain biking. He can be reached through his website www.spiritevolving.com or through www.facebook.com/robertbrz