Milana Vladimirovna Ragulina. Cultural Landscape: An Integral Perspective. (In Russian: Kul'turniy landshaft: integral'niy vzglyad). Ulyanovsk: Zebra, 2015. The book is available for free in Russian at elibary.ru.
Eugene Pustoshkin and Alexander Malakhov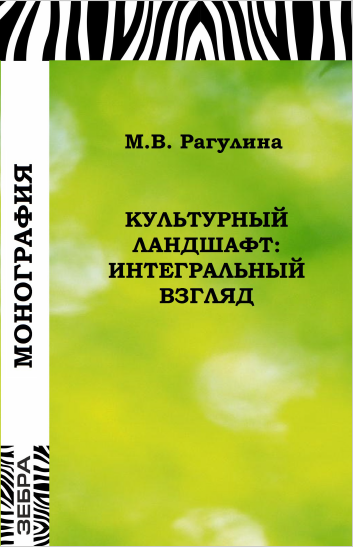 Milana Vladimirovna Ragulina, PhD in Geographical Sciences, Doktor Geographicheskikh Nauk; leading research scientist at the Laboratory of Resource Management and Political Geography of the V. B. Sochava Institute of Geography SB of Russian Academy of Sciences (Irkutsk, Russia).
Abstract
This book …