Hilary Bradbury and William Torbert
About the Authors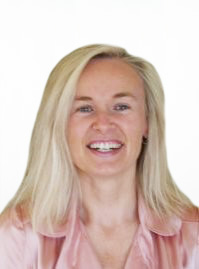 Hilary Bradbury, Ph.D., is an Adjunct Professor in the Division of Management at Oregon Health & Science University (OHSU). Her research, scholarly activism and teaching focus on the human and organizational dimensions of creating healthy communities. At OHSU she teaches in the OHSU-PSU joint MBA in Healthcare Management program and in the physician leadership development programs.  She also develops the action research approach to Community Based Participatory Research for Health.
Hilary is editor-in-chief of Action Research Journal.  She co-edited the bestselling Handbook of Action Research (Sage, 2001; 2008) with Peter Reason.  Her journal articles have appeared in Organization Science, Sloan Management Review & Journal of Management Inquiry, among others. Previously Hilary was Research Associate Professor at University of Southern California and Director of Sustainable Business Research at the Center for Sustainable Cities. Before that she was Associate Professor of Organizational Behavior at Case Western Reserve University.  She lives with her family in Portland, OR.
William Torbert: Having received both his BA in Politics and Economics and his PhD in Individual and Organizational Behavior from Yale, Bill served as Founder and Director of both the War on Poverty Yale Upward Bound Program and the Theatre of Inquiry. He also taught leadership at Southern Methodist University, the Harvard Graduate School of Education, and then, from 1978-2008 at the Carroll Graduate School of Management at Boston College, where he also served as Graduate Dean (the BC MBA program's ranking rising from below the top 100 to #25 during his tenure) and later served as Director of the Organizational Transformation Doctoral Program.
In addition to consulting to dozens of companies, not-for-profits, and governmental agencies, Torbert has served on numerous Boards, notably at Harvard Pilgrim Health Care when it was rated the #1 HMO nationally in the US; and, for twenty years, at Trillium Asset Management, the original and largest independent Socially Responsible Investing firm… founded by Bill's friend Joan Bavaria… a rare CEO who was at once visionary, strategic, executive, and also truly collaborative.