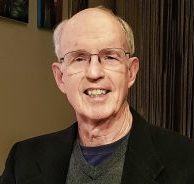 This interview was taken by Eugene Pustoshkin, Integral Leadership Review's Bureau Chief / Associate Editor for Russia, on May 13, 2019, in St. Petersburg, Russia,
Eugene:   Hello Michael, welcome to Saint Petersburg.
Michael:   Thank you very much. I've looked forward to coming to this great city for many, many years and I'm very happy to be here.
Eugene:   Before we start, can you please share why you wanted to come to the city?
Michael:   Well, …