Eric Reynolds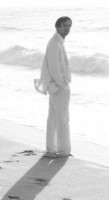 Wow! Need I say more? Wow!!
I'm truly honored and humbled to be composing these leading comments, not to mention thrilled to bring you the first release of the August-November 2015 Issue of Integral Leadership Review. What has emerged is a transdisciplinary exploration of WE space. An effervescent field of creative tension infused with evolutionary impulse bubbles up as we meet our collective potential in the composition, orchestration and performance of our individual and cosmic unfolding. The instruments are our bodies and our organizations, played in the context of a dying mother earth. We are an emergent global species experiencing multi-systemic, existential threat. Our task is to synergistically begin to tune ourselves to ALL of Our SELVES, as we simultaneously tune into and improvise and jazz upon the joyous melody of an evolving universe until the entire earth resounds as a universal sound stage with a global symphony of a mature, evolving creative species.
It means we must work together to know each other and ourselves as we co-create a world which works together for everyone and everything, not as moral dictate, but because it's the nature of our true nature. In the unfolding of the issue, I looked up volution, curious at the meaning. A volution is a turn or twist about a center, a spiral. Evolution, then, might be thought of as Energy spiraling into ever more creative complexity. The theme of this issue, thus becomes WE-volution, as WE explore the creative potential in our collective spiral.
To that end, Michael Brabant opens up with a Transgenerational Leadership Coaching tip. Tim Winton reminds us that storytelling is a political act in community, and I would offer that it is a sacred act as well. He recommends we honor the whole by committing to integrative systemic generativity. Judy Glick-Smith reminds us that we can do it in flow and what we can do when flow don't go. David MacLeod explores energy descent with potentially surprising results. Alain Gauthier offers Evolutionary Co-leadership as a paradigm shift for how to work together while Tom Murray digs deep into shadow work and the depths of interiority which can be delved in the practice of dialogue. Giorgio Piacenza reminds us that we moderns might be complex, but holistic understanding is ancient. Daniel Alvarez Lamas and Maria Ortega Luna bring us into operational realities, as they explore the HR talent strategies through a stage development lens.
The Notes from the Field section is awash with the latest and greatest of a thriving field, as Jeremy Johnson gives accounts of the ITC 2015 as a whole, as well as specifically highlighting the very important work of Elza Maalouf. Paul Gibbs exposes us to postgraduate higher education in the UK and Alia Aurami introduces Enlivening Edge, an exciting new newsletter devoted to Next-Stage Organizations. Elizabeth Kennedy graces us with an experience of flow, facilitated by Bence Ganti while Bill Toth brings us to the here and now with a report on governing the Anthropocene from the ISSS conference. Also, Russ introduces us to the Millennium Project, Dennis Wittrock updates us on the IEC 2016, and Sean Hargens shares a video!
Last, and certainly not least, Russ Volckmann turns our attention to the written word. His book reviews follow "at least a close approximation to a Renaissance Man a la the 21st Century" Robin Lincoln Wood (it takes one to know one!) into The Trouble with Paradise to ponder mortality and the meaning of it all, and then bring us back with Otto Laske and Dialectical Thinking for Integral Leadesr, as he "shows us a path for engaging the complexities of the world in order to support transformation." On to short accounts of Leadership Emerging, he highlights Mauk Pieper, as we brace for Humanity's Second Shock and Your Unique Self; John Brockman as we hospice scientific idols in This Idea Must Die;  Brian J. Robertson as we ponder Holocracy and how to govern organizations in a way that doesn't restrict spirit; and Jennifer Garvey Berger and Kieth Johnston to embody Simple Habits for Complex Times: Powerful Practices for Leaders.
In closing and on a personal note, I must say I am at a loss of words on how to express my gratitude for the role of Managing Editor of the Integral Leadership Review. The website states that ILR is
the world's premier publication of integrated approaches to leading and leadership. Integral Leadership Review is a bridging publication that links authors and readers across cultures around the world.
This bridge has been built and maintained through the vision and integrity of Russ Volckmann, a truly great individual whose embodied distinction between the role of a leader, the act or process of leading, and the field of leadership, both in the academic sense and the wider subtle sense of the relational matrix of human interaction that is leadership, provides a shining beacon for those that would dare to see wholes where others only see parts. As I write this I am falling behind on the email updates Russ is sending me as I am simultaneously being pushed forward to keep up with his work ethic and pulled forward by the man that he is, an example I will be striving to emulate for decades to come. It is an honor and a privilege to be working with Russ, and with the network of like-minded, like-hearted and like-souled individuals and institutions which are guided and united by his light. May I, WE, and the ILR continue to grow and evolve as we bridge realities to better know REALITY.